Instagram has revolutionized what people share on social media. People share their private and not so private life with the world in form of photos. The rich and famous have not been left behind in this. Many have taken the Instagram by storm by sharing snippets from their daily lives in abandon. Instagram is replete with photos of the owners of designer goods, private jets and anything that tons of money can buy. Of these individuals, there are those who tower above the rest by the sheer level of luxury and wealth they display. Here is a collection of the Top 10 Rich People of Instagram:
10. E.J. Johnson III (@ejjohnson_) 
E.J. Johnson is the son of the NBA basketball legend Earvin Magic' Johnson. His role in the reality series E! Rich Kids of Beverly Hills catapulted him to unprecedented fame. He has an impressive following of well over 400,000 people. He exudes a lot of confidence in his photo poses, which are even more admirable since he lost some weight.
9. Robert Cavalli (@robertcavalli)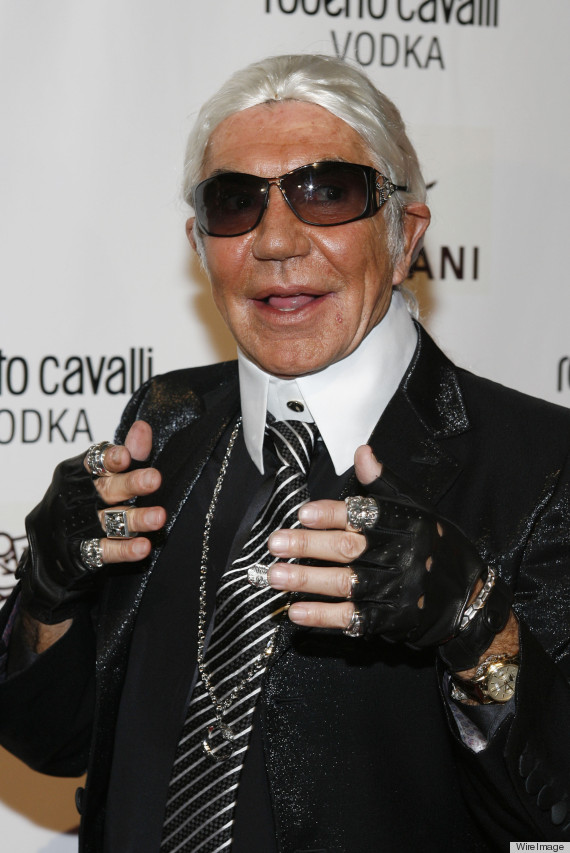 His immense wealth and benefits come from his father, the fashion guru Roberto Cavalli, whose fortune is estimated at over $500 million. At only 21 years of age, Robert has it all – as evidenced from his impressive Instagram photos. One photo has him holding a 100 carat diamond ring. Robert lives in the city of London.
At only 20, Evan runs EL Group International a mobile apps company that has earned him millions. This successful businessman from India fell in love with technology by the age of 12, and by 13 he had already made a name for himself in that field. Today, he counts among his clients Google and Unilever.
This beauty has a keen eye for choosing exotic tropical locales for her selfies and group selfies. From her photos, she lives a self-indulgent luxurious life that bespeaks of opulence. Her shots of gourmet-laden high-end eateries show that she is an ardent food lover.
6. Roxy Sowlaty (@roxysowlaty)
Roxy makes it to the list of Top 10 Rich People of Instagram for her massive following of over 420, 000. At 27, Roxy is the proprietor of an interior design company based in LA. Her father's company, Acuprint, is based in the same city. Her fame and fortune went higher when she starred in her own show. She prefers to be referred to as Persian Princess.
5. Morgan Stewart (@boobsandloubs)
Morgan is a star member of Rich Kids of Beverly Hills. Her wealth is largely drawn from her father, although she is trying to create her own niche in expensive shoes. She has in excess of 1 million dollars in net worth and well over 700,000 followers on Instagram.
4. Barron Hilton (@barronhilton)
Barron is the younger brother to the socialite Paris Hilton. He has considerable wealth and over 170,000 to cap it all. His Instagram shots capture a life of luxurious flights to exotic destinations.
3. Dorothy Wang (@dorothywang)
This 27 years old daughter of Roger Wang stars in Rich Kids of Beverly Hills. Her father's net worth is close to 4 billion dollars. He runs the Golden Eagle International Group. Dorothy gained over 50,000 followers the very night Rich Kids of Beverly Hills premiered. She is not only a reality TV star, but also owns FABULUXE, which deals in jewelry. Her more than 800,000 followers are treated to photos of a luxurious lifestyle of parting, brunching and lunching.
2. Param Sharma (@itslavish_bitch)
Lavish P, as he is known, is quite controversial. He once served 3 months in jail for having handled and sold a stolen iPhone. He also once threw about 4,000 dollars up in the air just to mock those who donate money. His posts have endeared him to a large Instagram following. They usually consist of things like Starbucks, money and Louis Vuitton.
1. Dan Bilzerian (@danbilzerian)
He is arguably the biggest Instagram personality. He boasts of over 12 million followers. One thing that stands out about him is his knack to get beautiful women to hang around him almost everywhere he goes. He is also a renowned poker player. His Instagram shots mainly consist of luxury cars, weapons, stacks of cash and of course the gorgeous women. The 34 year old is estimated to have a net worth of above 150 million dollars. Interestingly, he has an Instagram cat named Smushball that has well over 800,000 followers.
The Top 10 Rich People of Instagram boast of one thing in common. They continually post their photos of their lifestyles to effectively drive home one main message – that they have tons and tons of money. Their lifestyle is indeed mesmerizing.